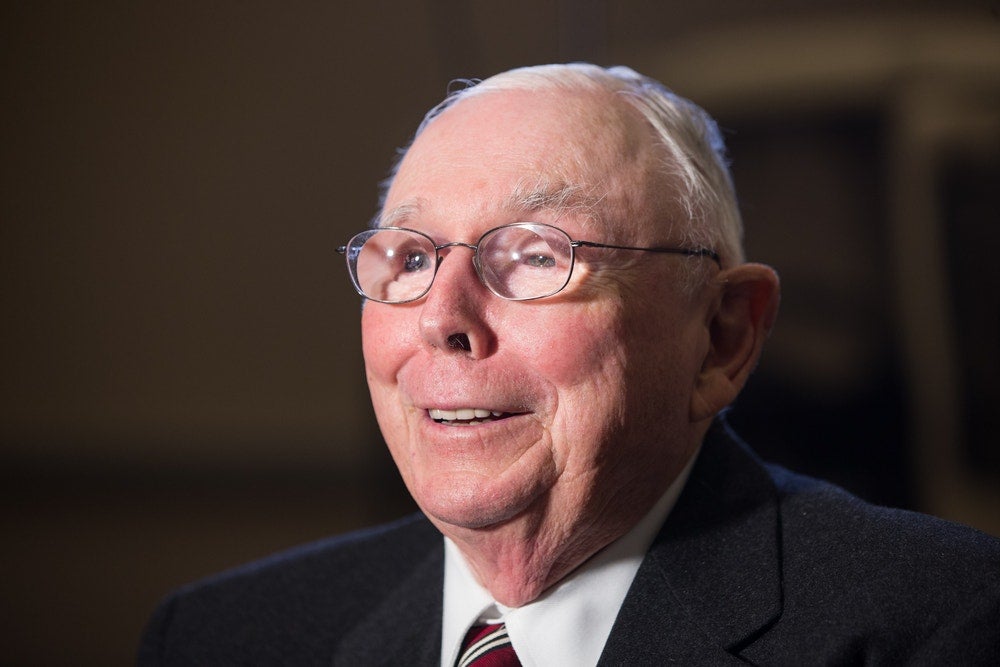 Veteran investor and Vice Chair Of Berkshire Hathaway Inc (NYSE: BRK-A) (NYSE: BRK-B), Charlie Munger, said Wednesday that BYD Company Ltd BYDDF BYDDY is "much ahead" of Tesla Inc TSLA in China.
What Happened: Munger, a long-time associate of Berkshire Chair Warren Buffett, said at the Daily Journal's virtual annual meeting Wednesday that BYD was a "very remarkable company" which was worth more than the entire Mercedes corporation, reported CNBC.
Asked whether he would prefer Elon Musk-led Tesla or BYD, he said, "Tesla last year reduced its prices in China twice. BYD increased its prices. We are direct competitors. BYD is so much ahead of Tesla in China … it's almost ridiculous."
See Also: How To Buy Electric Vehicle (EV) Shares
Why It Matters: Munger said BYD was his "favorite stock ever," adding that he had "never helped do anything at Berkshire that was as good as BYD," according to CNBC.
The 99-year-old billionaire investor reportedly said Berkshire's initial investment in the Chinese car maker was now worth $8 or maybe $9 billion.
Berkshire first purchased 220 million shares of BYD in September 2008, the stock has returned more than 600% in the past decade.
Munger gave credit to Daily Journal board member Li Lu for introducing him to BYD and praised BYD CEO Wang Chuanfu as a genius and a workaholic, CNBC reported.
However, he reportedly said he doesn't buy Musk and he doesn't "short" him either.
In November last year, Munger praised Tesla as an unexpected "minor miracle" to which Musk said, "Mr. Munger's words are much appreciated."
Price Action: On Wednesday, BYD OTC shares closed 1.1% lower at $30.56, while Tesla shares closed 2.4% higher at $214.24 in the regular session, according to Benzinga Pro data.
Read Next: Biden Praises Elon Musk Over Plan To Open Up Tesla's Supercharger Network To EV Rivals: 'That's A Big Deal'