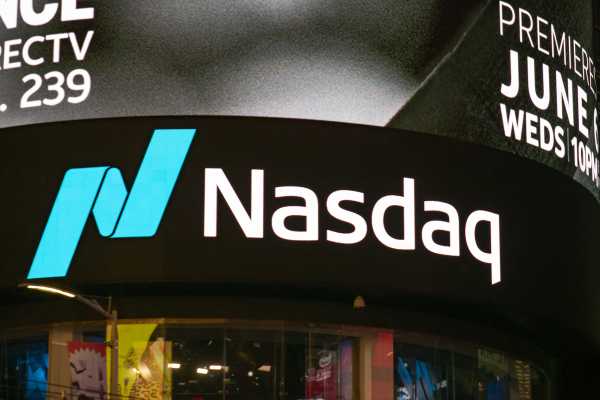 S&P 500 150223 Daily Chart
S&P 500 is losing some ground in a choppy trading session as traders react to the better-than-expected Retail Sales report.
The report indicated that Retail Sales increased by 3% month-over-month in January, compared to analyst consensus of 1.8%. Treasury yields and U.S. dollar tested new highs after the release of the Retail Sales data.
The stock market reaction was muted. The strong Retail Sales report shows that the economy remains in a decent shape and may avoid a recession, which is bullish for the stock market.
At the same time, strong Retail Sales show that the Fed could be more hawkish and push rates above the 5.00% level, which is bearish for the stock market.
Traders are trying to evaluate whether the better-than-expected Retail Sales data is bullish or bearish for stocks, so today's trading session is choppy.
NASDAQ
NASDAQ 150223 Daily Chart
NASDAQ managed to get back into the positive territory as demand for tech stocks remained healthy despite rising Treasury yields.
Airbnb gained 13% after beating analyst estimates and presenting strong guidance. Diamondback Energy was among the worst performers in the index as traders focused on the pullback in energy markets.
Dow Jones
Dow Jones 150223 Daily Chart
Dow Jones remained stuck near the 34,000 level. Most stocks in the index have found themselves under pressure in today's trading session, although Caterpillar managed to gain upside momentum.
Chevron, which is down by more than 2% today, is the biggest loser in the Dow Jones today amid a broad pullback in energy stocks.
For a look at all of today's economic events, check out our economic calendar.