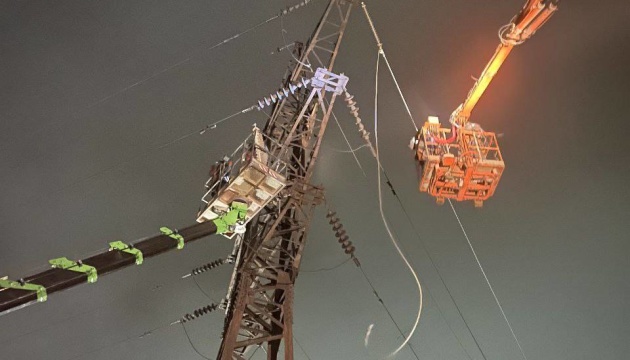 Since the Russian full-scale invasion began, the DTEK company lost 136 employees, of whom 132 joined the Armed Forces of Ukraine and were sent to the front lines, and four employees died while performing duties.
DTEK CEO Maxim Timchenko said this in an interview with The Globe and Mail, Ukrinform reports, referring to the SCM website.
"At last count, DTEK had lost 136 employees in the war, with 24 missing and four in captivity. Three of them died at a coal-fired plant that came under Russian attack. One was repairing a power line when he stepped on a land mine. The others were employees who had joined the military and were sent off to the front lines," Timchenko said.
He noted that on Friday, February 10, two DTEK employees were injured when four of the company's power plants – two-thirds of its generating fleet – were hit, triggering blackouts across the country.
According to Timchenko, DTEK continues to lose assets at an alarming rate. Before the war, it had eight power stations. On February 27, 2022, three days after the start of the invasion, one in the far east was overrun in the Russian onslaught. In March 2022, the DTEK thermal power plant near the Zaporizhzhia nuclear power plant was seized when the Russians took over the whole site (the nuclear plant was shuttered in September).
"That left DTEK with six plants, and the company is struggling to keep them powered up. The relentless Russian attacks have seen as much as 60 per cent of Ukraine's energy facilities, including the national transmission network, operated by state-owned Ukrenergo, damaged or destroyed," DTEK CEO said.
DTEK Group (part of the SCM company) is a leading private investor in Ukraine's energy sector. DTEK enterprises generate electricity at solar, wind and thermal power plants, produce coal and natural gas, and trade energy products in Ukrainian and international markets. It also distributes and supplies electricity to customers, offers clients products and solutions to improve energy efficiency, and is developing a network of fast-charging stations.