A Sky News special investigation has revealed Australia is outgunned and severely underprepared to face the threat of conflict in the region.
Sky News Australia's Pete Stefanovic has uncovered how China has boosted its war preparations across the Pacific and appears poised to make moves against Taiwan.
In the special event documentary, titled 'Are We Ready For War?' Stefanovic interviews military, strategic and diplomatic experts in Taiwan, Australia and the United States.
Stefanovic reveals the catastrophic consequences of an elongated war which has already been dubbed "World War III".
Beijing has held ambitions to reunify Taiwan and China since the two countries separated in 1949.
But following Xi Jinping's rise to power in 2012, the global superpower has made it abundantly clear the use of force is not out of the question.
Taiwan's Foreign Minister Joseph Wu told Sky News Australia war between the two nations, separated by only 161 kilometres, was increasingly likely.
"China seems to be preparing for a military assault against Taiwan," Mr Wu said.
"If you look at China's long-term military trajectory it's been threatening Taiwan more and more and more."
But despite China outgunning its smaller neighbour by almost every metric, the conflict would likely result in losses not seen "since the Second World War", according to former Australian army major general Mick Ryan.
The scale of potential conflict would likely rope in Japan, South Korea and in particularly the United States.
President Joe Biden has repeatedly claimed the United States would come to Taiwan's aide in the event of a Chinese invasion, but the US State Department has frequently attempted to walk those comments back.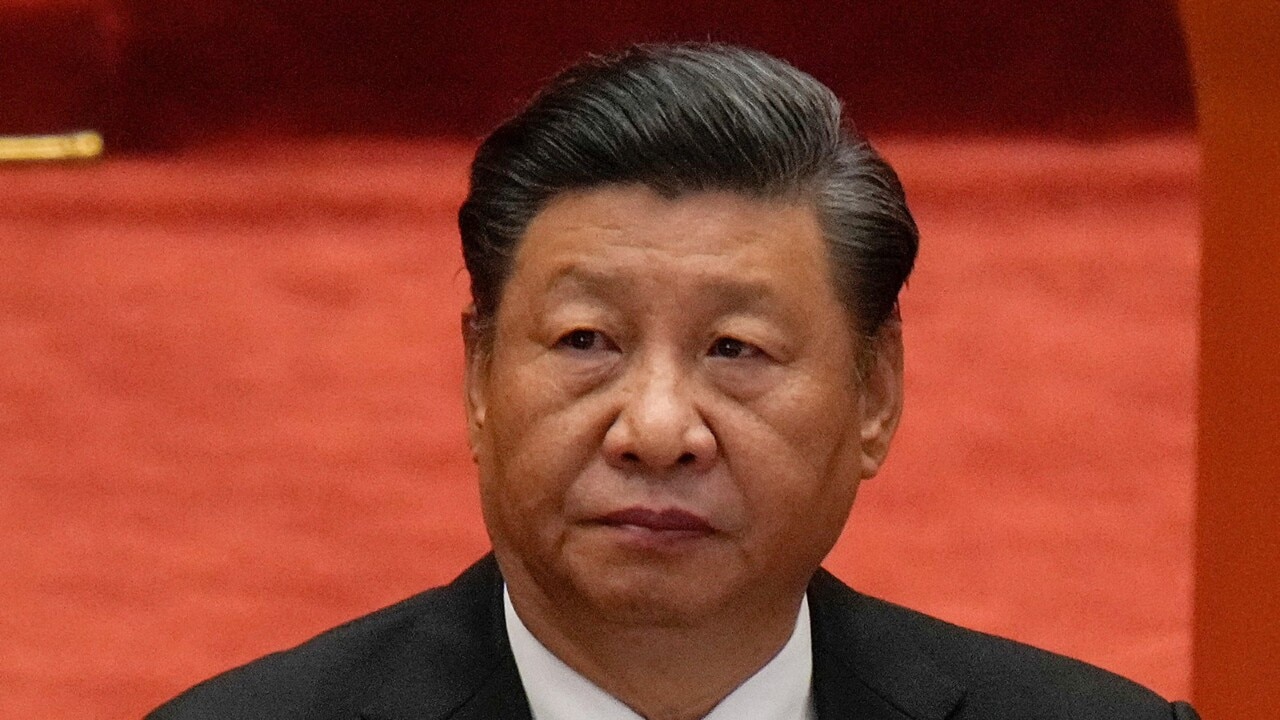 However former US secretary of defence Leon Panetta said it was clear the United States would "go to war if necessary to protect Taiwan".
With the likelihood of the world's two largest superpowers going head-to-head in the pacific growing, Australia also faces a threat not seen in almost 80 years.
Mr Ryan said it would be "extraordinarily difficult" for Australia not to follow the United States into conflict.
"The United States has invested decades in this relationship, Australian geography alone makes us a really critical partner to the United States in any Taiwanese contingency because it is almost impossible to conceive that such a conflict would be restricted to Taiwan," the retired major general told Sky News Australia.
If war came to the Pacific, shadow defence minister Andrew Hastie believes it would be "far worse than anything in the 20th century".
Mr Hastie was asked by Stefanovic if the conflict would become "World War III" and the former special forces officer said: "I think it would be".
The late Senator Jim Molan in his final interview before his death on January 16 this year warned of exactly how Australia would come undone.
He said China would "neutralise the Americans (and) dominate the western pacific" which would leave South Korea and Japan vulnerable and push Taiwan to concede.
But the former major general said that would ultimately expose Australia's critical weakness – its reliance on seaborne trade.
Mr Molan said Australia was "woefully unprepared" for a war in terms of the "resilience of our nation", emphasising the dependency on foreign fuel, agricultural goods and medicines as the critical vulnerability.
"The things that worry me most are liquid fuels of which we have very little in the country because we depend on open supply chains," Mr Molan told Stefanovic.
"We have fragility in our energy supplies to our factories and our people; We import an awful lot of our fertiliser.
"Therefore, our food production will drop and the impact of no diesel on our food production is terrifying."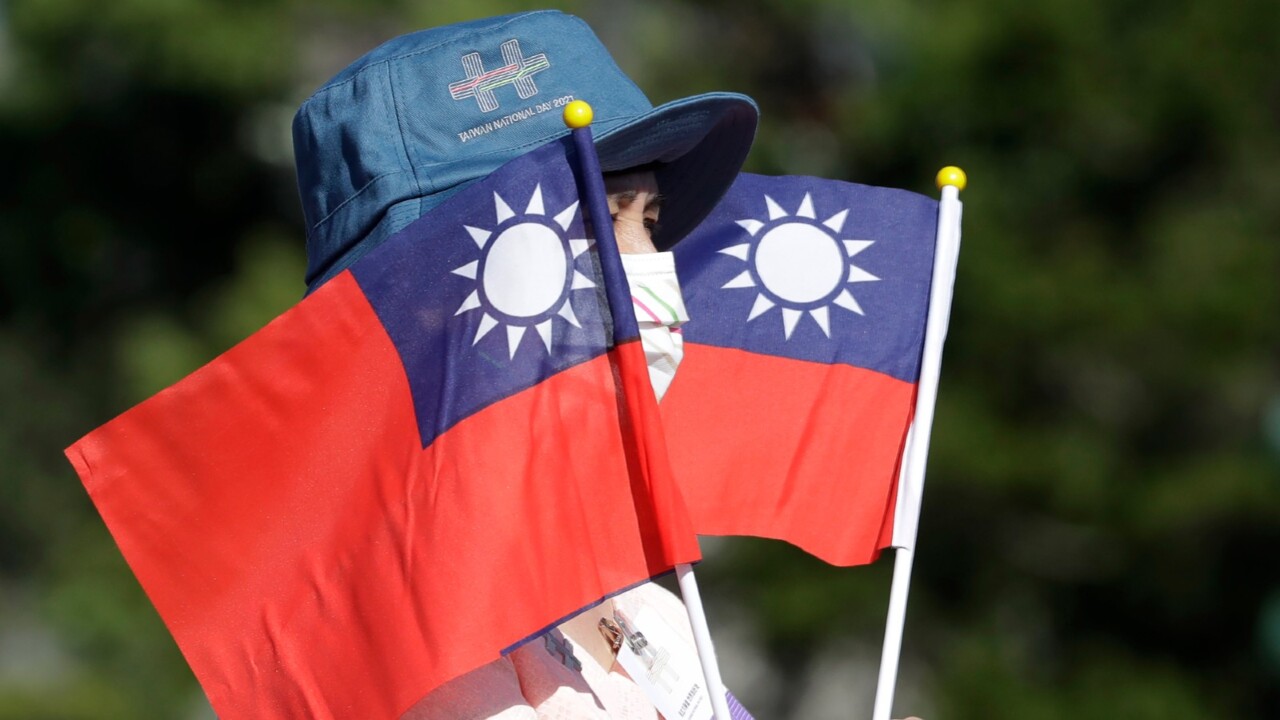 Mr Molan's concerns were consistently echoed, with Australia's self-sustainability quickly emerging as a key concern.
The shadow defence minister said Australia would run into "big problems" and could not rely on the protection of its seaborne trade.
"Fuel disappears, trucks don't go to Coles and Woollies and other important stores around the regions and of course our pharmaceuticals run low," Mr Hastie said in a grim prediction for the country's potential future.
But John Coyne from the Australian Strategic Policy Institute forecast a bleak scenario where the government would have to choose between sending finite warships to battle or deploying them as escorts for the exports and imports.
"If we needed to escort every exporting or ship exporting Australian goods or raw materials then we wouldn't have enough warships to do that," Mr Coyne told Sky News Australia.
"Do we have enough warships to escort all the fuel and liquid fuel reserves to come in and out of the country that we would require to continue on and prosper especially if someone was to threaten those? Then the answer to that would have to be no."
But the obvious fear surrounding Australia's capability is whether or not its defence force is ready for conflict.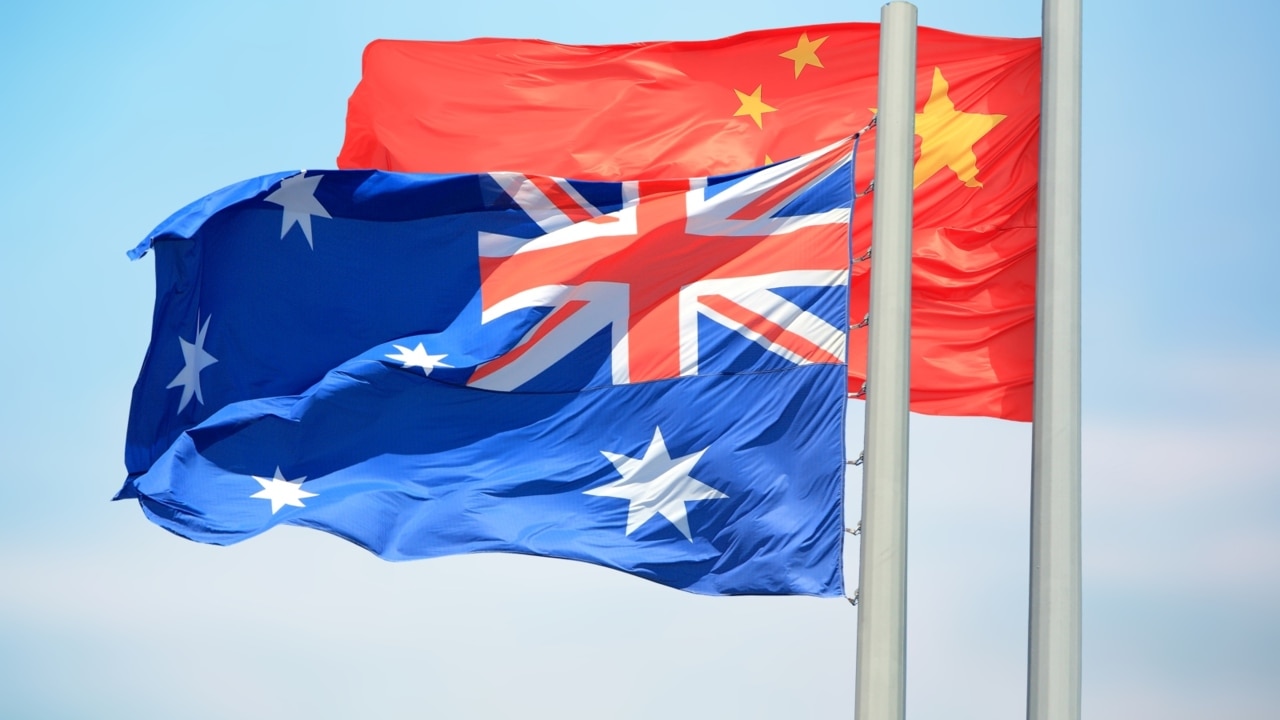 The Director of Taiwan's Department of Chinese Affairs Dr Lei Chung said the possibility of a direct threat on Australian shores could grow if Taiwan and the United States fell.
"China won't be able to attack Australia unless they have Taiwan that's for sure," he told the documentary.
"But once Taiwan is done Australia could be the next target."
Australia's standing army, which sits at about 60,000, is significantly dwarfed by China (more than two million) and the United States (1.4 million).
The ADF's overall preparedness for war has also been flagged as a serious concern.
Retired major general Ryan said the deployment personnel to assist with natural disasters diverted the military from being able to fulfil its "principal role" as military.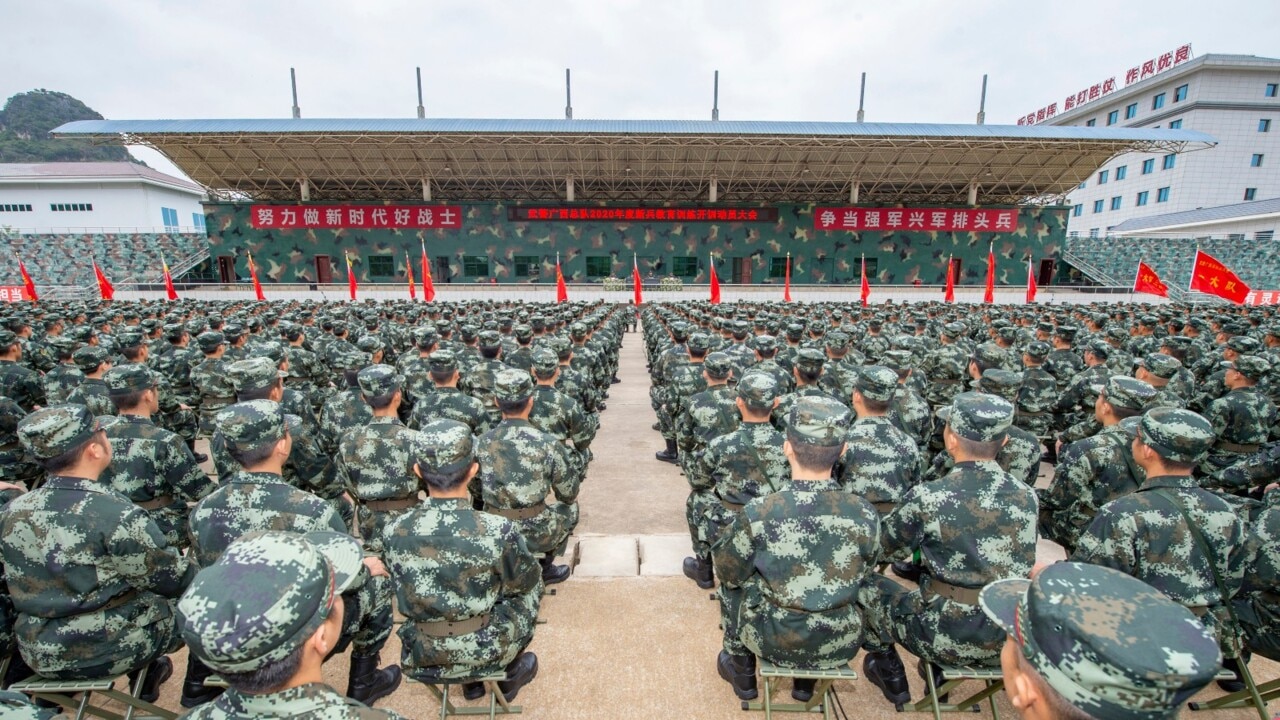 He blamed the lack of preparedness on successive Commonwealth governments.
"Well obviously it's the government, they're the ones who make these calls," Mr Ryan said.
"It probably was not the right thing to be doing because we now have a military that is at a lower readiness than it needs to be."
In a brutal assessment of Australia's existing military capacity, Mr Molan said the army would "hardly last a couple of days in a serious fight" as he completely rubbished the suggestion that the island was defendable with our current force.
"I think we can defend this country but we can't defend it with 60,000 fulltime troops (and) 80,000 part time troops," he said.
"We lack the lethality in our defence force, that's missiles and things like that. We lack sustainability, our defence force doesn't have the real reserves of people or of equipment, spare parts, ammunition to be sustainable so we can't fight for long enough.
"And we lack mass, we're not big enough we can probably handle one thing for a couple of days then it's all over."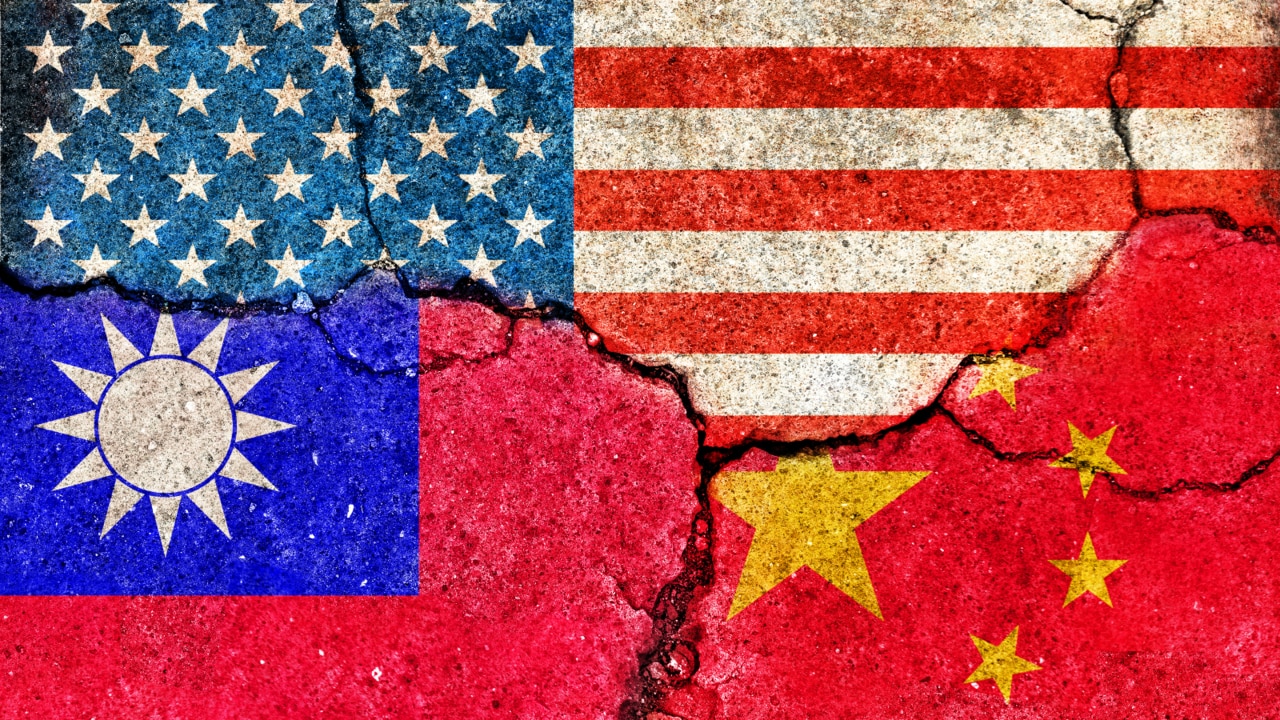 But the federal government is set to receive the Defence Strategic Review which will outline Australia's key military and strategic capability gaps.
It is also expected to be the anchor for a significant boost in Australia's defence expenditure with the late Senator Molan calling on the government to increase its spend to at least four per cent of GDP.
In what has become his last piece of advice to the Albanese Government, the much respected Mr Molan said it was not too late for Australia to prepare.
"The Albanese Government has got to come up with a strategy, figure it all out and just do it and pay for it," he said.
"I think the public will ultimately come alongside but at the moment no government is putting to them that we've got to significantly increase defence.
"Now is the time for real plans and real expenditure."