view original
post
More political players are expressing a belief that a grand jury's special report consists of damning information against former President Donald Trump.
A Georgia judge is considering whether to make the jury's report public after a seven-month investigation into Trump's alleged meddling into the Georgia presidential election.
Attorneys presented arguments Tuesday on whether to make the information public, and after Fulton County District Attorney Fani Willis requested the information be kept private until after possible charges are filed, several politicians and legal experts are expecting the report to lead to an indictment against Trump.
Geoff Duncan, a Republican and Georgia's former lieutenant governor, is the latest to say he believes Willis has enough information to pursue an indictment against the former president.
"There's enough information for him to be indicted," Duncan said on a segment with CNN.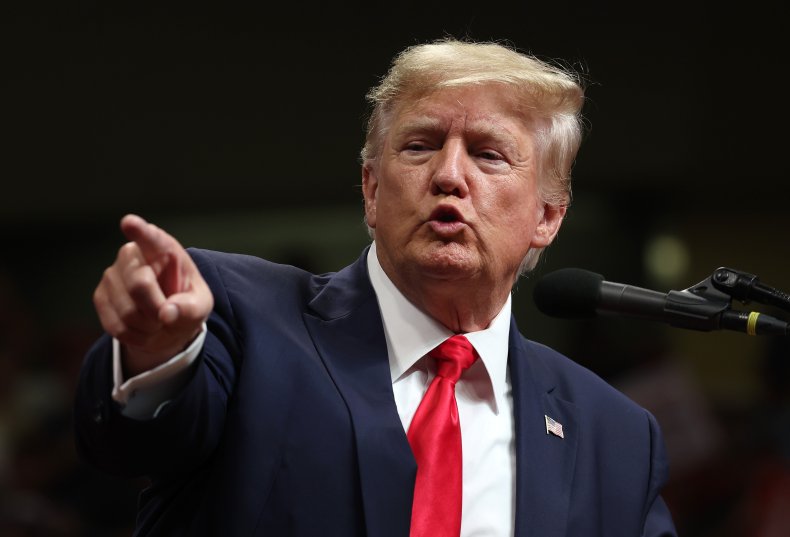 The investigation was launched into Trump's actions regarding the Georgia votes for his presidential bid. During the 2020 election, Trump lagged behind President Joe Biden by more than 11,000 votes in the state. In a phone call, Trump requested Georgia Secretary of State Brad Raffensperger to "find" the votes needed to beat Biden.
A hand count of the votes did show more votes for Trump, but also more for Biden. Biden was determined the winner of Georgia's 16 electoral votes, the first time a Democrat has won the Peach State in a presidential election since Bill Clinton.
On Tuesday, former U.S. Army prosecutor Glenn Kirschner, a legal analyst, also said he believed Willis had enough information to seek an indictment against Trump.
So far, the former president has evaded criminal accountability for the January 6, 2021, U.S. Capitol insurrection and alleged involvement in meddling with the 2020 election. Trump also is under investigation for possessing classified documents at his Mar-a-Lago home in Florida, which were seized by FBI agents in August.
Duncan said that Willis' extensive list of 75 witnesses, including top political names like Trump lawyer and former New York City Mayor Rudy Giuliani and Senator Lindsey Graham, was a sign that the district attorney had plenty of evidence to indict the former president.
During arguments, Willis asked the judge to keep the report private to guarantee any future defendants a fair trial.
Despite many expressing an opinion that Willis has enough information to file criminal charges against Trump, others are concerned that even if charges are filed, Trump won't face serious consequences.
Consequences for meddling with an election can be as small as paying a fine or being prohibited from running for office. Depending on the severity of the case, being convicted of election tampering also could lead to jail time.
Newsweek reached out to Trump's campaign for comment.