view original
post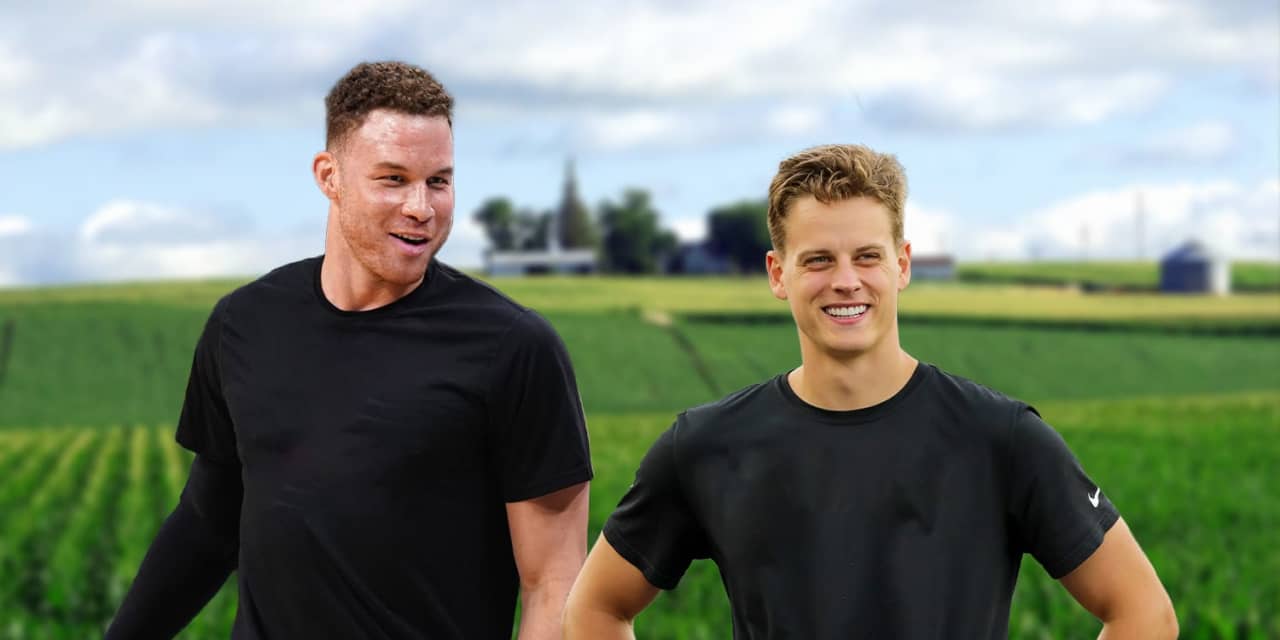 Top athletes across North America's "big four" sports are trying something new: farming.
Joe Burrow, Blake Griffin, Kevin Gausman, Anders Lee, and around 20 other athletes are purchasing a farm in Iowa. The purchase was made from a fund of roughly $5 million for agricultural investments that each contributed to.
The group is purchasing a 104-acre, corn- and soy-focused farm in northern Iowa through a special-purpose vehicle arranged by Patricof Co.
Kemba Walker, Khris Middleton, Zach Ertz, and Sam Hubbard are also buying in.
The group will lease the land to farmers and seek a single-digit-percentage annual return on the total investment.
The group — which will purchase four additional farms within the next few years, seeking a diverse set of agricultural assets — have looked into watermelon farms in Oregon, which tend to be smaller and offer higher per-acre rent.
A Growing Portfolio
Patricof Co. sources investment opportunities for athletes while also incorporating institutional investors such as JPMorgan.
Founder Mark Patricof told Front Office Sports on Monday that agriculture investments had been of interest for years but were foregrounded in 2022, when he felt the market was running too hot.
"We did three investments last year after doing six the year before," said Patricof. "The market changed. The world changed. Prices didn't necessarily go down, but valuations should have, so we held back. It was the right time in the cycle to put money into this asset class."
By mid-November, the market turned more favorable, and the firm is preparing to announce its biggest deal ever, which will be with a "known brand in the alcohol space."
Read the original article on FrontOfficeSports.com.
Ever wonder what your favorite players have been up to since retiring from the game? Watch the latest episode of Second Acts, a new series from Front Office Sports, here.